The James Patrick Photography team is hosting not one, but two events in Arizona THIS WEEKEND that you need to know about.
PHOTOGRAPHY MARKETING WORKSHOP
April 12, 5:30 PM
Scottsdale, AZ
Learn everything you need to grow your creative career
Click here to register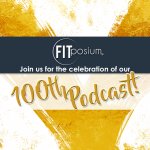 FITPOSIUM LIVE PODCAST RECORDING
April 13, 4:00 PM
Scottsdale, AZ
Join us FOR FREE to watch the live recording of our 100th podcast episode! Will have special guests as well as a chance for audience to interact with show hosts!
Click here to RSVP
We look forward to seeing you this weekend!
James Patrick
jamespatrick.com
IG @jpatrickphoto